Teenie was my nickname growing up. It's a shortened version of my first name, but incidentally, I'm only five feet tall, so the name fits!
The start
I was born in Cebu City, Philippines then immigrated with my parents, who are both physicians, and siblings to the US in the 1970s when I was only a toddler. If you are interested in why I'm so short, read more on my birth.
When I was in grade school, our family relocated to Elkhart, Kansas to fill a rural need for doctors. This community of fewer than 3000 people was my hometown until I left for college.
My education
I received my undergraduate degree in Biology and Psychology from Baylor University, then went on to graduate studies at Creighton University before heading to the Philippines for medical school. After earning my medical degree from Cebu Institute of Medicine, I returned to the US and completed my family medicine residency program in Phoenix, Arizona. Eventually, I landed in the Midwest after training and joined my sister in a private primary care clinic and started seeing patients.
The tough times
In 2009, our family went through tough times (along with a large number of Americans) when the economy turned and my husband lost his job in technical sales. We lost almost everything and nearly went bankrupt.
If you are interested in learning how we stayed married through tremendous financial stress, click here.
This event forced our family to evaluate priorities and focus on the parts of life that bring us fulfillment and happiness without spending money, i.e., relationships and experiences with friends and family. I wouldn't wish this experience on my worst enemy, but I am grateful that we survived it. What we thought was our biggest loss and failure became our biggest accomplishment and win in life so far.
The epiphany
When I turned 40, I realized that I needed to change. I was leaving for the hospital before my kids went to school and many times, coming home after they were sleeping. Thankfully, my husband was available for the kids, and my mother-in-law had moved in to help, but I missed my family and was starting to resent my career. This was not the life I expected to have at age 40.
One night, I came home late from the hospital, and everyone was sleeping. I went into the bathroom and broke down crying. I prayed desperately for guidance and strength, and guess what? I received it.
After crawling in bed that night, I picked up an AAFP (American Academy of Family Medicine) journal that was faced down on the nightstand. I had every intention to skim through it for articles that were pertinent for my practice, but I opened the journal past the main articles. I was in the classified section where there were advertisements about physician-owned vacation rentals, medical practices for sale, and job postings from all over the US and abroad.
Before then, I had never read the classified section of any medical journal, nor had I seriously considered looking for a new job, but I was compelled to read it. I was led to a recruiter's post about a need for a family physician who was interested in an innovative practice style that focused on the prevention of disease and the maintenance of health.
As I read the description, my heart started pounding and a weight was lifting – the description was ME. I filled out a short application that night and the next day, the recruiter called me.
The change
It took almost one year to complete the move into my new role and despite my fear of change and risk, I took the leap and never looked back. I was offered a higher income and would have more time with family. More importantly, I stopped being afraid.
I finally realized that I had no reason to be afraid because I was never alone. The Lord was with me all along, and when I gave Him control, rather than trying to do it on my own, He guided me down a path that I would not have chosen on my own. I am so grateful!
Although I moved jobs, I didn't forget the motivation behind the switch – my family. I am more than my title "Dr." and am now able to focus more attention on them and my other interests beyond the walls of the examining room.
---
Meet my family
---
The family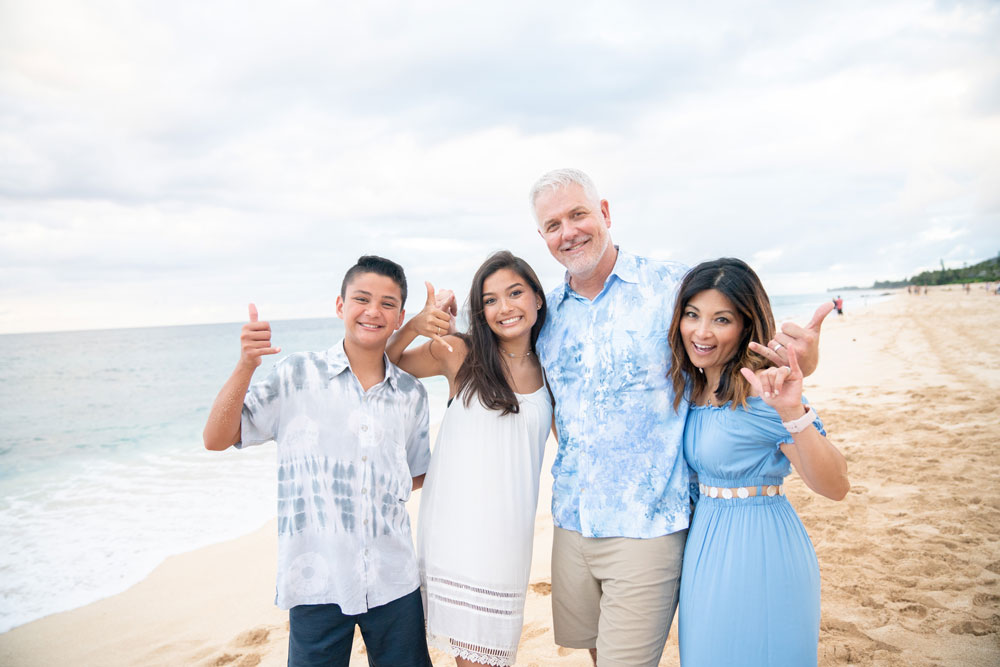 ---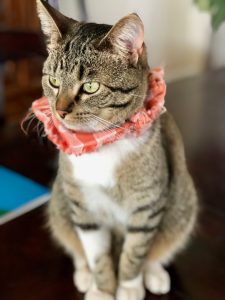 ---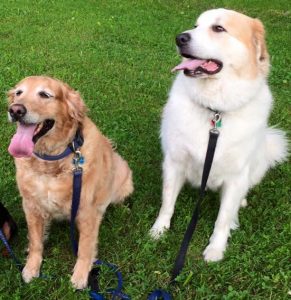 ---
I'm married, and with my husband, we raise a large blended family and have several pets. I still struggle with integrating my professional life into my personal one. It's a constant challenge, and I know many co-worker and friends struggle too. I'm hoping that this blog will be a way to share lessons learned and support each other, and I hope to give you a glimpse into my life as a doctor mom.
Let's talk!
Teenie, MD
---
Related Posts: