Disclosure: This post contains affiliate links. If you click through them and make a purchase, I may receive a small commission without an extra cost to you. For more information about affiliate links, go here.
I'm a chicken and an over-thinker. This combination sometimes interferes with spontaneous fun, especially when there is a risk for bodily harm, but I'm a doctor and have taken care of many patients whose impulsivity lands them in the emergency room of the nearest hospital.
I'm also married to a man who is exactly opposite of me- he's a daredevil and doesn't spend much time thinking about the consequences of his decisions before executing them, which led him to a poorly calculated jump into Waimea Bay from a 22-feet high rock. Yes, there were injuries (leg broke in two places), emergency room visits and months of healing, but if you asked my husband about his experience, he would tell you that he had a great time. And he has a great story about that 2018 Hawaii vacation.
---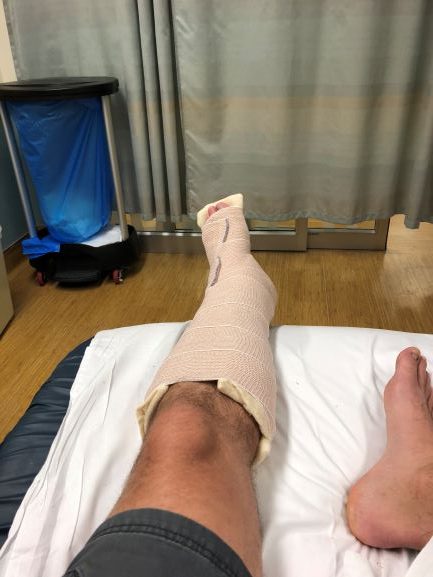 ---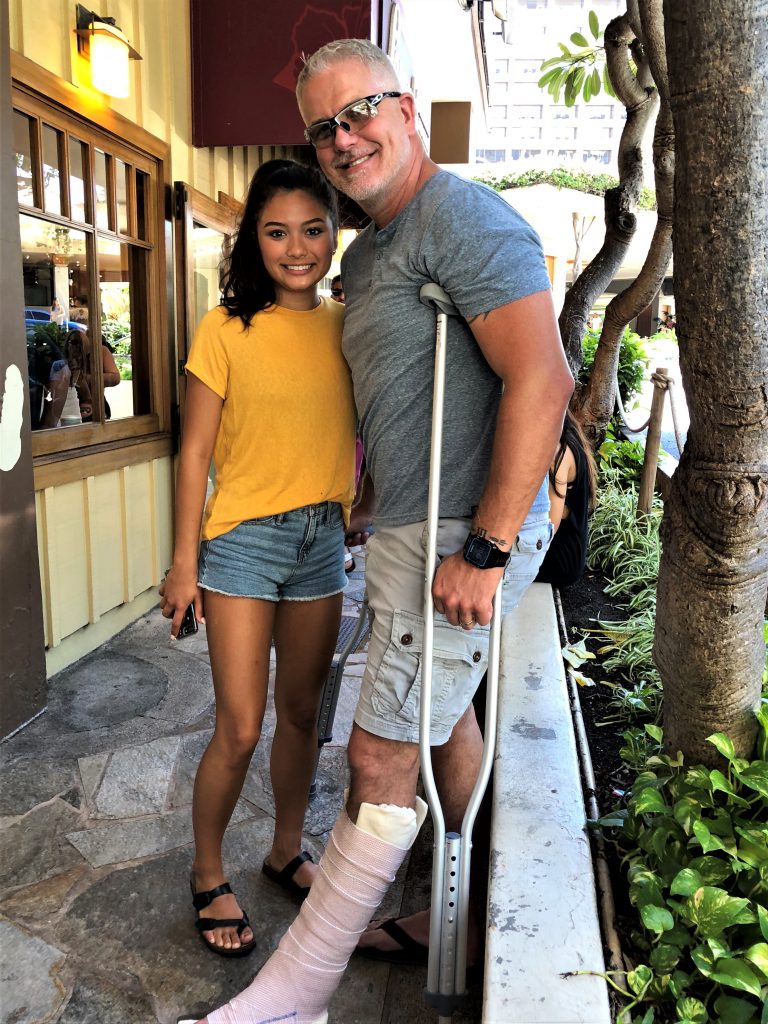 ---
Now, here we are in Hawaii (different island), and I did something that was out of character for me – I jumped off a cliff, didn't die, and I actually enjoyed it!
If you know me, you understand how strange this little stunt was because I spend my time at work teaching people how to prevent illness and injury. Then, I go home and teach my kids and husband the same lessons. The only difference is that with my family, I describe the extreme worse-case-scenario details about the suffering and potential horror that comes with the poor decisions.
For example- I say, don't speed, otherwise, you will wreck your car, break your head open, die, and never get to have your own family. (Ok, maybe not that extreme, but almost.)
So why did I decide to ignore that voice in my head telling me to think of the risks of jumping off a cliff into the Pacific Ocean? It's simple- I didn't want to pass on the opportunity to be that girl who jumps off cliffs.
Let me explain.
The cliff is called Ka Lae (South Point) and is located at the south-most end of the Big Island, which also makes it the most southern spot of the United States. The coastline is made up of steep drop-offs, jagged lava rocks, and high cliffs. We drove over two hours to get there, and when we arrived, there were already people taking the plunge.
There were several levels of cliffs that I could've jumped from, but I chose the same cliff a young boy jumped from (not the highest one). He survived so I decided that the jump was probably safe enough.
---
I tell the kids to grab opportunities when they appear, or the opportunity will move on and find someone else to take it.
---
Taking too long to decide if that opportunity is right for you is equivalent to making the decision to be indecisive. Indecisiveness is a decision.
I knew that jumping might've led to physical harm, and typically I would've evaluated all the risks, but I stopped myself this time.
As I get older, I reflect on all the missed opportunities for a new adventure because I took the most cautious path. Fear got in my way. I focused on the negative "what-if's", and didn't consider the potential for growth, improvement, and the unforgettable experiences that spontaneity can give. So I watched others take their chances and remained in awe of how courageous others could be.
I was predictable, cautious, and a little boring, but only on the surface. Underneath that was the real me who was waiting to let go of fear, embrace change and be okay with losing total control.
I had already watched several others make the leap, including my husband and children. All of them came up from the water smiling, and ready to jump again. Nobody drowned or got injured. (And in case you were wondering, I would not have been the first to leap! I can't ignore all my doctor-knowledge of injuries or my common sense!)
It was a gorgeous day, the sea was calm, and the water was absolutely clear. If I was going to jump from a cliff located at the most southern tip of the United States into the ocean, then this was the day to do it.
So, instead of thinking too long and hard, I simply ran to the edge and leaped.
---
---
And I got out of the water with a huge smile and an unfamiliar, but good feeling. Adrenaline, maybe? I need more of that in my life!
My kids were quite impressed, and now we have a story to tell about the "time our family lept off the most southern tip of the United States together."
---
---
I don't think that one jump off a 10-feet cliff into calm, blue waters will change me from a pre-planner to an impulsive decision-maker or risk-taker overnight, but it has helped me see how simple it was to just "go for". It felt good to be part of the adventure rather than an observer on the sideline.
I am now that girl who leaps.